Meet a several of our scholarship recipients 2012-2013:
Becoming a medical doctor has always been my dream. I have enormous obstacles ahead of me, but the biggest one is financial support. The Tommorrow Fund scholarship has re-lit the flame of hope and determination within me. In past semesters at ASU I had to take time off in between semesters. I would enroll for a full semester, then pay off my tuition. I would have to take about a one year break in between semesters. This process reduced my potential and made me lose valuable academic momentum. This semester I was able to enroll, for the first time, two semesters in a row. I am a Chemistry major and this field is very challenging and demanding. This semester I did not lose the momentum I gained from last semester which has improved my academic performance. I am sincerely thankful for this grant; this grant has lessened my financial difficulty and has driven me closer to my dream.
—Alberto, Appalachian State University
---
My family is so proud and grateful, too, that you have given me the opportunity to be the first (in our family) to attend college. This is what my parents wanted for me when they brought me to this country, and I will do my best to succeed through college and not disappoint all of those who have invested in my education ,not only financially, but emotionally.   You have given me the gift of education and there is nothing greater than that for me. Thank you so much.  I will forever be grateful and pray there are more people like you in this world who can keep making dreams come true and lives better by their generosity and selfless kindness.

—- Carolina, Salem College
---
Thank you very much for your donations, which made possible the scholarship that I received. I was able to continue my education at Meredith College with much greater ease than I would have, had the scholarship not been available to me. As a result of the scholarship I was able to work less hours at my job and spend more time on school. This had great impact on my grades and this past semester I ended up with the best grades so far during my two years at Meredith.
– Elizabeth, Meredith College
---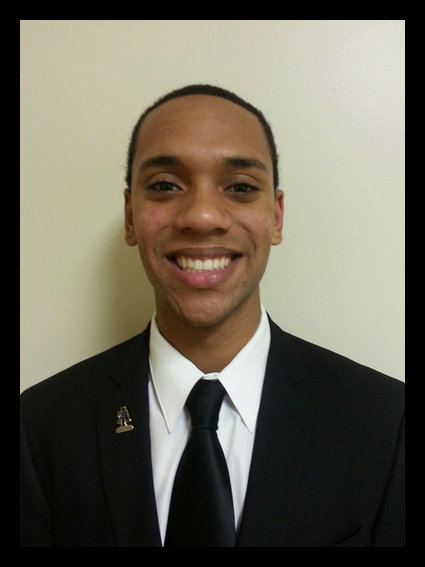 I am currently a senior at North Carolina Agricultural Technical State University where I am pursuing a Bachelor of Science in Civil Engineering with a GPA of 3.75.  My long term goals are to pass the Fundamentals of Engineering Exam, do well on the Graduate Record Examination and graduate with honors with a degree in civil engineering. Upon completion of my degree, I would like to achieve a stable job in (the) field of civil engineering, while performing to the best of my ability serving as an officer in the United States Air Force (USAF).  Within time, I expect to work hard, be financially independent, help whatever community I am in, aspire towards a Master of Science in either civil or environmental engineering, and hopefully work towards passing the Professional Engineers Exam to become licensed.
---
I am a rising senior at High Point University pursuing a Bachelor of Science in Biology. My career dream is to go to medical school and eventually go on to become a Pediatric Ophthalmologist. As a first generation college student I realize that my goal is very hard to achieve; however, thanks to the financial support that I have received from the Tomorrow Fund I am able to dream big again. Without their help I would be struggling financially to attend an undergraduate institution and it is a blessing that I am able to attend High Point University. In addition, during my last year at High Point University I plan to take a few business and economics courses to broaden my career options. My family and I cannot thank the Tomorrow Fund for Hispanic Students enough for all of the support that they have provided me with throughout the past three years."

– Marco, High Point University
---
It is an honor to be a recipient of the Tomorrow Fund for Hispanic Students Scholarship award. This scholarship has contributed significantly to my  tuition at Wingate University.  It has also allowed me to focus on my studies and not have to worry about the financial pressure it could have had on my family. I don't think I would have been able to attend college if it wasn't for your scholarship. It is a great feeling knowing that I will be the first in my family to graduate from college and that I am setting a good example for my younger sister.  I am now one step closer to my goal of becoming a Physician's Assistant so that I can better our community and help others just as you have helped me.
—Paulina, Wingate University